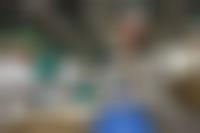 Food safety
Safeguarding every consumer's health is what the entire Flemish poultry meat production chain stands for. From breeding to transport, slaughter, packing, export and consumption. Food safety, animal welfare and transparency without compromise are the cornerstones of this approach.
Traceability: complete identification
In the past ten years, Belgium has worked to get to the top of food safety. The Belgian Federal Agency for the Safety of the Food Chain (FASFC), together with the Federal Public Service for Health and Food Chain Safety, has created a network that guarantees food and plant safety through the entire chain. Each product can be completely identified and is fully in line with the transparency of the European product systems. Consequently, as the buyer of Flemish poultry meat, you can obtain complete information from the origin of the meat to the feed the animal was given.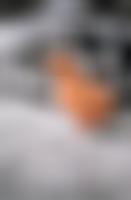 Family businesses: commitment and continuity
Flemish poultry companies are often family businesses where the second or even third generation is currently stepping in. Family businesses have a typical corporate culture with great commitment. That means amongst other things that the employees handle the products, equipment and technology with great care. So you can count on the best quality and service. Within smaller family businesses, the know-how is furthermore passed on from one generation to the next, which guarantees continuity.
Modern professionalism
A progressive approach to hygiene and advanced automation: that's what sets the Flemish poultry meat sector apart. Flemish suppliers of poultry meat have invested heavily in these qualities. And it is precisely thanks to their innovative approach to the product offered and packaging that allows them to stand out.
Halal poultry meat
Some of the Flemish poultry meat suppliers are Halal certified. The halal poultry meat produced in Flanders meets the production and processing conditions imposed by the relevant authorities.
Your Flemish supplier, your partner
Cut as you want it? Does the packaging meet your marketing needs? Ask your Flemish supplier. After all, the family businesses in the northern part of Belgium: Flanders are able to meet your specific needs. They offer solutions that meet the strictest standards.
Flemish poultry meat is exported to every corner of the world. Such international cooperation requires a strong foundation. A stable contract depends on a climate of confidence. In their quest for continuity, Flemish suppliers will build a long-term partnership with you with the aim of achieving flexible, personal, fast cooperation based on trust.
"Poultry meat from Flanders combines the best of two worlds: modern professionalism and customised service."